---
"This Ellicott City-based band has a phenomenal sound and should be playing Delfest, Merlefest and lots of other fests before too long"
Geraldine's mantra is 'Good Time Old Time'. They are a country-leaning string band bringing songwriting to the forefront, while blending elements of old time, American folk, bluegrass, and alternative country in a distinctive, enthusiastic sound. As stewards of Appalachian motifs in a modern framework, they bring banjo, mandolin, guitar, fiddle, and Appalachian flat foot dancing to the front of the stage, accented with lush four-part harmonies, in a free-wheeling repertoire of both rare and wonderful gems from the past and original songs. They released their first album,
Harvester
, in 2019. 
---
Josh Anderson (fiddle, mandolin, guitar, vocals)
Josh is a versatile violinist with 20 years of experience playing many styles including classical, bluegrass, country, rock, jam, funk, blues, and jazz. He slso plays guitar and mandolin. Lives in Historic Ellicott City, MD.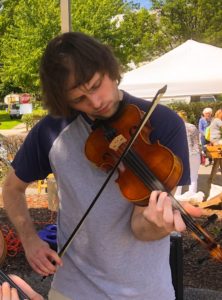 Noah Bowman (bass fiddle, guitar, banjo, fiddle, vocals)
Noah is a multi-instrumentalist from Laurel, MD. He has played with various bands in the Washington – Baltimore, and Toledo, OH areas. Noah specializes in traditional Old-Time music. He was the 2nd place winner in clawhammer banjo at the 2017 Deer Creek fiddler's convention.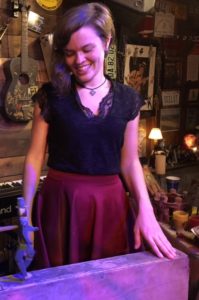 Jocelyn Haversat (percussion, dance board)
Jocelyn is a percussive dancer from Boston, MA, and now makes her home in Baltimore, MD. She learned to dance in Asheville, NC, and tries to bring elements of traditional dance with her wherever she goes. Masquerading as a scientist, you might be able to find her at a lab bench during the day, but you'll always find her on her dance board at night.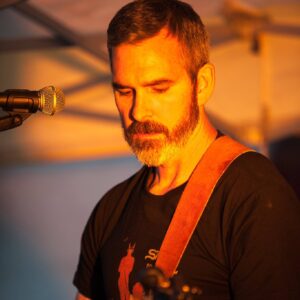 John Bolten (guitar, banjo, vocals)
John is an avid songwriter, musician, and folk music enthusiast from West Virginia. He has been called a "songwriter's songwriter" and has played everywhere from the sidewalks of LA, to house concerts in South Carolina, to concert halls in Virginia. John has shared the stage with the likes of Drivin N Cryin, Jason Isbell, Tom House, and Eric Taylor, and once picked up Roland White in a rainstorm and took him to Walmart to buy a poncho. His songs have been recorded and performed by other regional bands and Nashville recording artists. He received 3rd Place in the 2020 Common Ground on the Hill Contest, Honorable Mention in the 2019 and 2020 Hazel Dickens National Songwriting Contests, and was 2nd place winner of the Solo Old Time Banjo Competition, and 3rd Place winner of the Solo Vocalist Competition at the 2019 Deer Creek Fiddler's Convention. He lives in Catonsville, MD.
Jonathan Vocke (dance board, percussion, banjo, mandolin, fiddle, guitar)
Jonathan is from Germantown, MD. He does it all.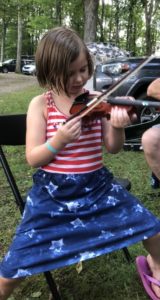 Lilly Bolten (manager, ice cream taster, and song approver)
"I like the song, but can you put some fairies in it?"
---